Coffee with an Astrologer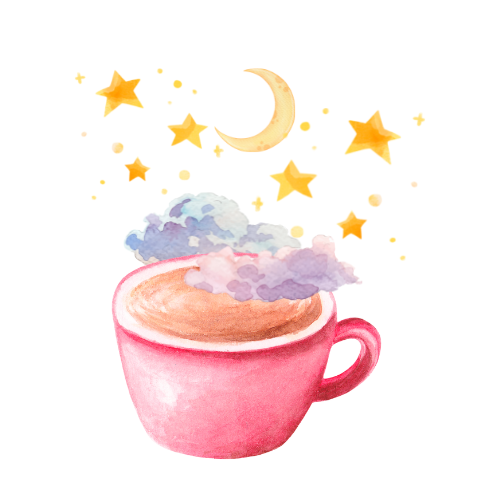 Astrology readings should feel like a conversation with a friend. That's why it's called Coffee with an Astrologer! We'll go over your astrology chart based on the questions you have - so each reading is tailored specifically to you.
I use a mixture of techniques in my readings based on the questions you ask. So each reading will likely feature a few of the following:
Birth chart readings
Transits
Progressions
Solar, nodal, and planetary returns
Solar Arcs
and Astrocartography readings
That being said, if you would like to focus on something in particular, like your year ahead or where you should live, that is okay too! Please just let me know so I can tailor the reading towards that. My readings are via Google Meet and are one hour long. They are unrecorded, but I send you my notes afterwards via email.
Feel free to ask me any questions you have before, during, or after your reading. I'd love to hear from you! Please note that you will always know yourself better than anyone else - so feel free to tell me if an interpretation doesn't quite land. That's how I improve! <3
So sit down, grab a coffee, and let's talk astrology!
---
Reviews and Testimonials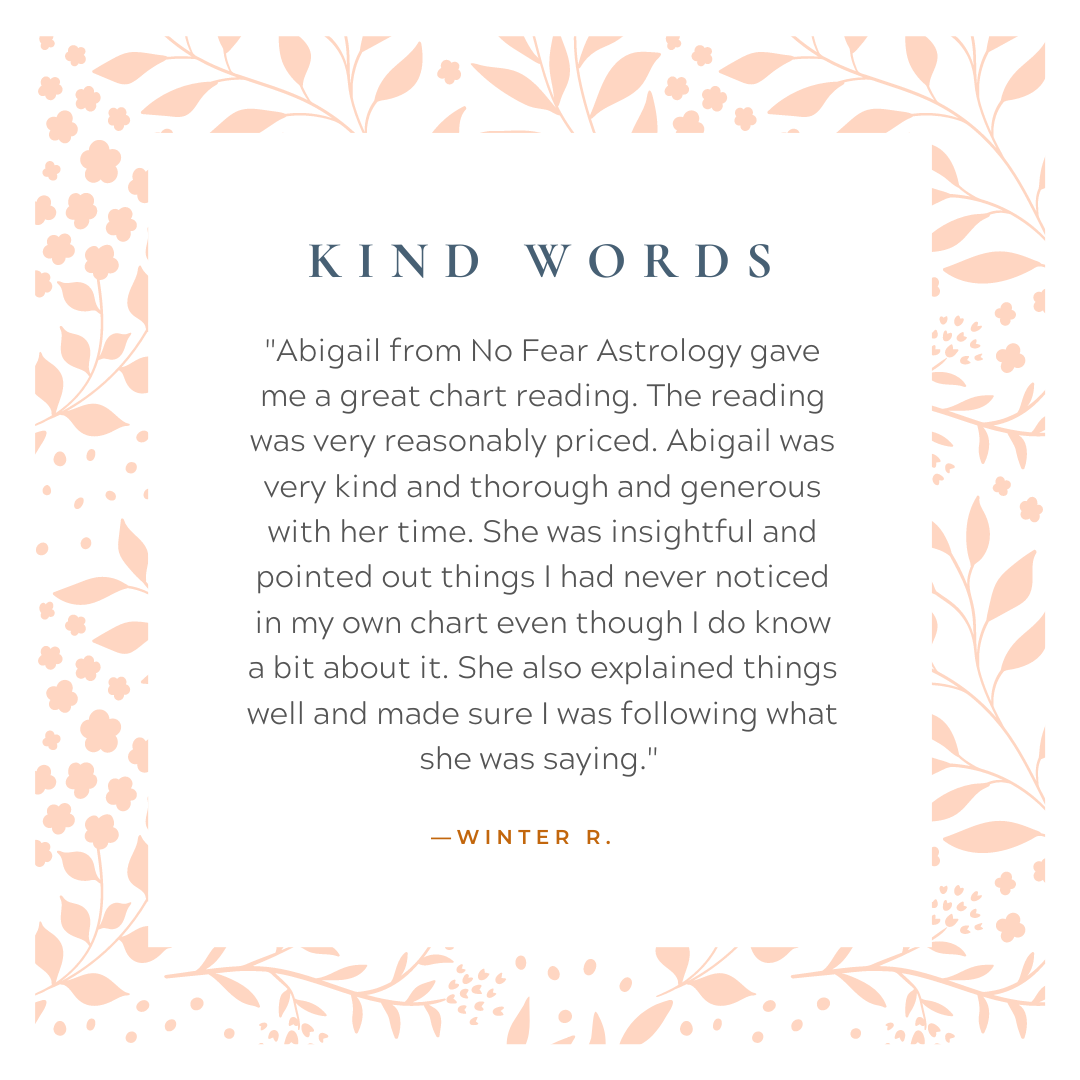 ---
FAQ
How much are readings?
Readings are $220 for an hour.
What can I expect after booking?
For video readings, you will be prompted to select a date and time that works for you. If no time that works for you is listed, please contact me and we will find a time that works for you. You will also be prompted to fill out a form with your date of birth, birth place, and birth time, as well as any questions you may have. You will then be prompted to pay at the end, and sent an email with the Google Meet link. :) Please be sure to be signed in with a gmail account for the video reading if you are on your phone.
What are some things you don't cover in readings?
I do not cover topics regarding death, sickness, or children's charts.* In addition, I try not to use prediction in my practice. My local weather man can barely predict the weather, how am I supposed to predict the future? If I see something that may cause concern, I will address it, but it is only guide and to warn, not as a "This terrible thing will happen!" way. That's like my weather man saying to prepare for a blizzard, when we only get flurries, or no snow at all.
*I do have worried parents contact me from time to time. I understand a lot of fear can crop up when looking at your child's chart, in which case, I would be happy to answer any questions you have. Being a parent is hard enough, astrology shouldn't make you feel worse.
What if I need to reschedule?
No worries! I'm happy to reschedule at a time that works for you. Just email me and let me know. You will not be charged to reschedule. Please do try to give me at least 24 hours notice.
Do you offer refunds?
If you have not recieved your reading, yes, I can refund you. If you wish to cancel your reading, please let me know 24 hours ahead of time. I am also happy to reschedule you.
If you have already received your reading, I unfortunately cannot give you. refund.
What if I have more questions?
No prob! Send me an email through the contact form and ask me! I'll get back to you when I can.